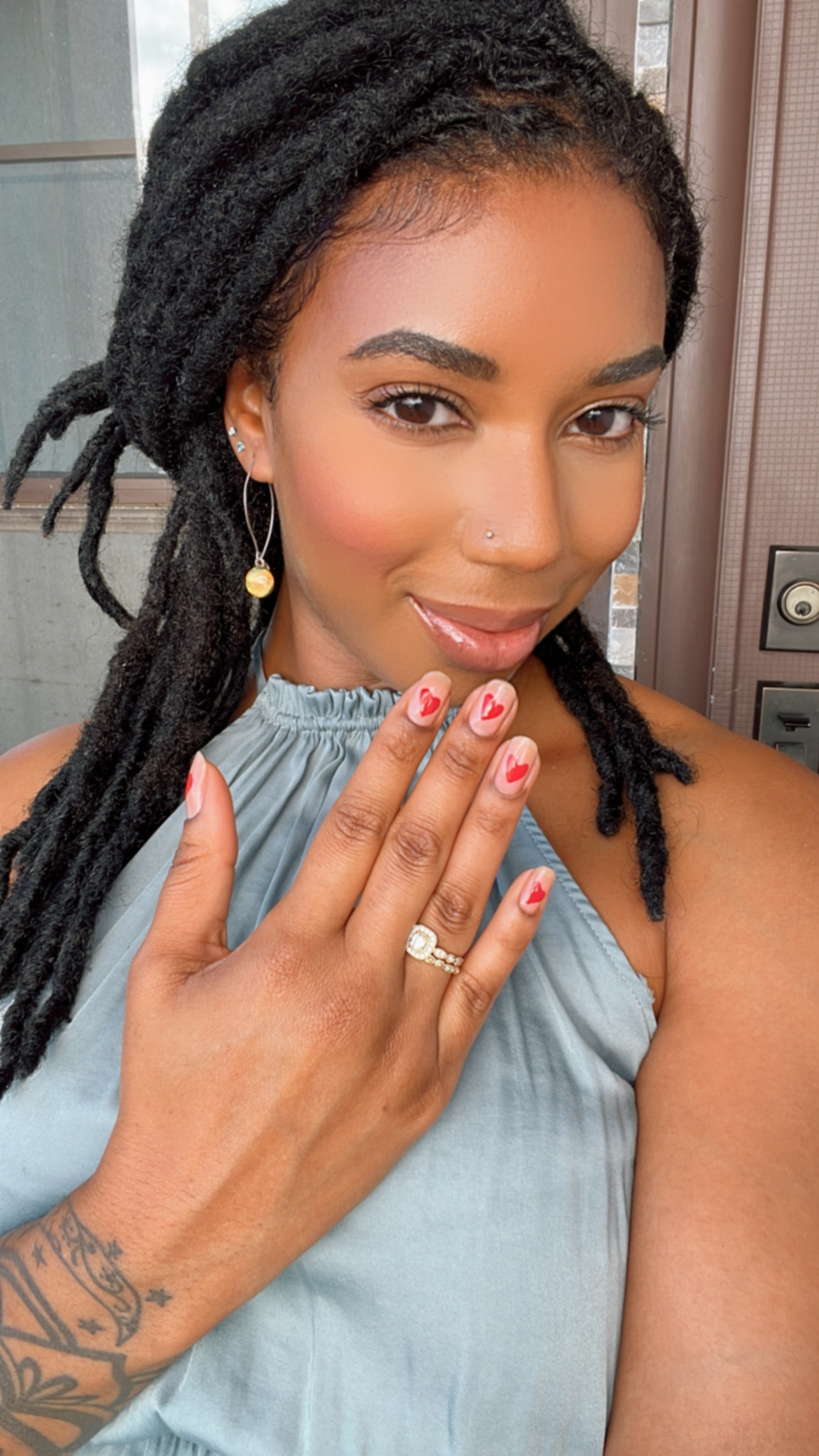 Nailing It: Meet Kazani
This week, we'd like to introduce you to Kazani.
Tell us about yourself?
I am a young black mom, with 2 daughters, Norah and Nina, named after Norah Jones and Nina Simone. I live in the tropical paradise of Grenada, while my daughter is in school, and beautiful Canada when she is on break. I use to model for different hair companies as a hobby, but my primary career was as a legal assistant at a very reputable law firm in Toronto. I married the most amazing man, that I met on Instagram 9 years ago, crazy I know! I have a very artistic soul, I love to read romance novels and I'm an avid music listener for every genre. I love music!
How did you discovered your love for nails?
I always loved going to the nail salon to get my nails done from the age of 18, but as I got older I found I was always unhappy with how my nails were done. I couldn't pinpoint exactly what was wrong with them, but to me I always felt like I could do it better for my taste. I purchased some stuff from amazon and thought to give it a try, and I was horrible. However, this process showed me how much I enjoyed painting my nails all the time. I loved do the work, and as I got better I loved the results. It was satisfying for my soul how I could create art.
What are some tactful you use to overcome obstacles and crush your goals?
I never give up. Never quit. If I suck at something, I just know I can get better at it, because we are created for a reason. This is my belief. I know my creator gave me all the tools within myself to be as good as any other person in this world with the right mindset and persistent practice. With this mentality, I can achieve my goals.
What does self care mean to you?
Self care is physical and mental care of oneself. For me that includes waking up early and going to workout because it is good for my health and I need to put the work into my body physically. Drinking water and ensuring that I'm taking in the proper nutrition to feel my optimal self. Then I also like to do things that bring me joy and make me laugh. Going shopping for some retail therapy, or unwinding every night with a tea, some chocolate and a book. Its so important to do things that you want to do everyday
Where can we find you?
You can find me either at home taking care of my family, or at a beach having a good time!
Check out my nailart on Instagram @herblknails