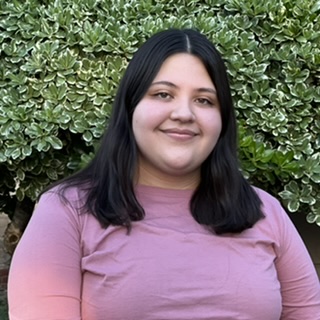 Nailing It: Meet Carolina
This week, we'd like to introduce you to Carolina.
Tell us about yourself?
I am 21 years old and I would say I am a very shy and quiet person. I am Mexican and a first generation college student. I expect to graduate on May of this year with a major in Psychology and a minor in Child and Adolescent Development.
How did you discovered your love for nails?
I used to love getting my nails done at the salon with gel polish but after a bad experience where the nail technician severely damaged my nails, I started using regular polish and doing them myself. This started my love for nail because doing them myself was so much fun and help me relax. I get to change them whenever I want, I can do any nail art, and it challenges me to become more creative!
What are some tactful you use to overcome obstacles and crush your goals?
To over come my obstacles and reach my goals, I usually just take my time doing anything and try relax when I'm feeling stressed. I am in no hurry to get anything done and I feel like having patience with yourself can be very helpful for your mind and body.
What does self care mean to you?
Self care means showing that you love yourself and you take time to care for your needs. Whether it's painting your nails, meditating, or evening doing your skin care routine, they are all actions that show that you love your self and care about your well being. Sometimes you just have to be selfish and just focus on yourself to be happy.
Where can we find you?
Carolina's Favorites
Check out Carolina's favorite Harmon Polish lacquers
Get 15% off her favorites
Use Code: CARO15
Remind yourself
$9.00
Buy now
Actually I Can
$12.00
Buy now
Strong-Willed
$12.00
Buy now